10. Harry Potter

Harry Potter and the Sorcerer's Stone (2001) – 7.5/10
Harry Potter and the Chamber of Secrets (2002) – 7/10
Harry Potter and the Prisoner of Azkaban (2004) – 8.5/10
Harry Potter and the Goblet of Fire (2005) – 8.5/10
Harry Potter and the Order of the Phoenix (2007) – 8/10
Harry Potter and the Half-Blood Prince (2009) – 8.5/10
Harry Potter and the Deathly Hallows: Part 1 (2010) – 8/10
Harry Potter and the Deathly Hallows: Part 2 (2011) – 9/10
Why I love them so much: "Love them" may be strong words this early on in our relationship, but I have to admit, I am astonished this series made it into my Top 10. As you can probably tell by now, nostalgia rates big-time for me, so it's hard for newer films to make this list, much less rank this high. Is the prestigious standing a result of the leftover hypnosis of being in complete Potterworld for a week straight? Possibly. But as I was nitpicking my rankings of this list, I kept coming back to this point: there wasn't a single bad movie in the entire collection. The first two don't set the world on fire, but they are solid films. And unlike most franchises, the sequels actually got better and better instead of worse and worse. And because I did something I've never done with another franchise before, I have a bit of a bloggy bond with the boy wizard now.
Favorite moment of the series: The final hour of Prisoner of Azkaban. That's when I realized that these films could actually be pretty darn good. Up until that point, I thought they were mildy enjoyable kiddie fare, more sophisticated than anticipated but also slow moving and meandering. Then Sirius Black reveals his true colors, professors turn into werewolves, Dementors do some serious life sucking on our hero, Hermione pulls a Doc Brown, and in mini-mystery fashion, Harry finally does something badass and saves his past self. If they would have just thrown in a gratuitous Dumbledore/McGonagall make out scene, that last hour would've been jam packed with everything you'd ever want to see in a Harry Potter movie.
Hottie Alert: Afshan Azad

My geeky confession: I've done a full 180 and gone from Harry hater to Potter proponent. Too many times to count, I was the guy who was bashing Harry Potter without even ever giving them a try. And in the week or two since I watched the movies back to back, I've run into a handful of people who dogged on the series upon hearing of my project. And instead of chiming in like I would have two weeks ago, I find myself coming to the support of Harry. Again, I need to reiterate, despite the high ranking, I'm not yet a full fledged fan.  My feeling that there were many meandering problems and lingering questions with the movies (that are apparently cleared up in the books) is still alive and strong. But there is no denying that I respect and admire the ambition, artistry and scope of the body of work.
Twitter status update: Whoa, big shoutout 2 @ProfessorSnape! Just saw him on MTV singing some song called "The Perfect Drug"! My Potions prof used 2 be a rock god!
9. Superman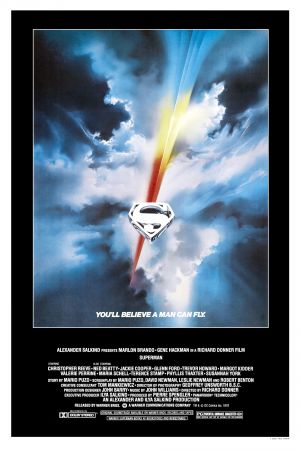 Superman (1978) – 9/10
Superman II (1980) – 9.5/10
Superman III (1983) – 6.5/10
Superman IV (1987) – 3/10
Superman Returns (2006) – 7/10
Why I love them so much: When I was growing up, the Superman movies were THE superhero movies. There were no Spider-Man flicks, no Batman films, no X-Men feature presentations. And there certainly weren't any Iron Mans, Thors, Incredible Hulks, Fantastic Fours, Captain Americas, or Green Lanterns. And thank God, there weren't any Daredevils, Ghost Riders, or Catwomans (although, 11 year old me couldn't have cared less about a horrid script if it meant Halle Berry dressed in leather tights… I miss that guy). With apologies to the Toxic Avenger and (the very cool) Swamp Thing, for a child of the 80's, the only true way to get your superhero fix via motion pictures was courtesy of the Man of Steel. And thanks to HBO's Top 40 Radio-like rotation, anytime I needed a hit, I got my fix. So I fell in love with the original Christopher Reeve series. I don't even care that the last two in the older collection were considered stinkers, once that epic theme song came on, I wanted to leap a giant building in a single bound.
Favorite moment of the series: Forget Lex Luthor, forget Zod, and for the love of all that's holy, forget Nuclear Man. My favorite Superman villain on celluloid is Rocky, the bullying truck driver with an affection for roadside diners. Early on in Superman II, Clark has (stupidly) given up his powers for the love of a woman. Just wanting to enjoy some cheap scrambled eggs and pancakes with Lois, dorky Clark gets wailed on by flannel-loving Rocky. Fast forward to the end of the movie, and Supes has come to his senses and realizes that being Superman is awesome. Clark comes looking for revenge. He walks in proceeds to throw down some awesomely cheesy smack talk and annihilates Rocky, otherwise known as Huey Lewis on steroids, via the fastest spinning barstool in recorded fictional history. Astonished by the geek's domination, the diner crowd sits stunned, to which Clark replies, "I've been working out." Awe. Some.
Hottie Alert (for the ladies): Christopher Reeve

My geeky confession: Because of Superman and The Last Dragon (totally rad 80's kung fu movie reference alert!), I used to think that catching bullets with your teeth was the most baddest thing ever. I kid you not, when I'd be playing Cowboys and Indians or Cops and Robbers with my friends, when they shot me, I wouldn't play dead like the other kids. When they'd say, in their little whiny voices, "I shot you!! You're dead!!", I'd reply, "I caught the bullet with my teeth!!". I'd even actually make the physical motion of opening my teeth and clinching down on the incoming make believe bullets. Thanks, Superman, for making me the biggest Cops and Robbers cheater in 2nd grade recess.
Twitter status update: For all the idiot fanboys asking, yes, I would beat @TheBatman in a fight. It's like asking who would win, Hercules or Inspector Gadget?
8. Toy Story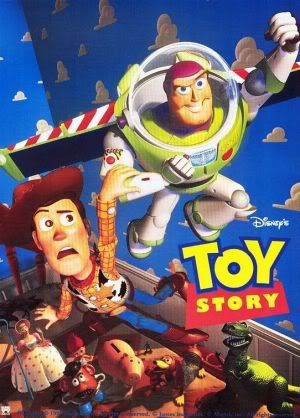 Toy Story (1995) – 9.5/10
Toy Story 2 (1999) – 9/10
Toy Story 3 (2010) – 9.5/10
Why I love them so much: Because I'm a human being with a functioning brain, funnybone, and heart. Seriously, if I have to explain to you why I love the Toy Story movies, you're not the kind of person that I want hanging around my blog. I'm not even sure you're a person, period.
Favorite moment of the series: When the credits rolled after the very first Toy Story film, which also happened to be the very first Pixar film. Why? Because it made me look like a prophetic genius. As soon as the cast and crew's names appeared on the screen, I turned to my friend and said, "Animated movies will never be the same again." Like I said… a genius.
Hottie Alert: Barbie (Toy Story 3)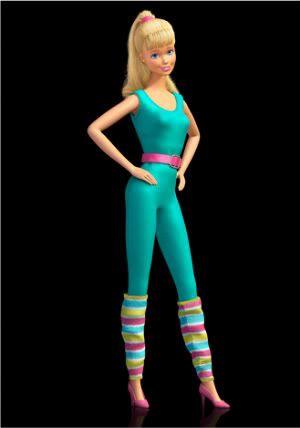 My geeky confession: The Toy Story series turned me into a blubbering mess. Okay, saying you cried at the end of Toy Story 3 is like saying you woke up this morning and the sky was blue, the grass was green and Kristen Stewart is a wooden actress. All those things are just givens. But who has two thumbs and cried during a song about Woody's girlfriend in Toy Story 2? This guy. (Cheap promotion time: the next list coming up after the Top 20 Franchises? The "Top 10 Movies That Shouldn't Have Made Me Cry… But Did").
Twitter status update: Our new owner just bought a singing Justin Bieber doll! WTF? Most. Annoying. Toy. Ever. #MissingAndy
7. Star Wars

Star Wars: Episode IV – A New Hope (1977) – 9/10
Star Wars: Episode V – The Empire Strikes Back (1980) – 9.5/10
Star Wars: Episode IV – Return of the Jedi (1983) – 9/10
Star Wars: Episode I – The Phantom Menace (1999) – 8/10
Star Wars: Episode II – Attack of the Clones (2002) – 5.5/10
Star Wars: Episode III – Revenge of the Sith (2005) – 8.5/10
Why I love them so much: I'm not a sci-fi guy or a fantasy freak. However, I am a movie historian. And there's no denying that these films changed the entire landscape of moviemaking. But even if I didn't account for my respect of its influence factor, the story of the galaxy far, far away would still occupy this spot. It's the one sci-fi series that transcends all the geeky stereotypes and mystifies me with amazing storytelling, wonderful characters (and then there was Jar Jar), pioneering special effects, an always fun and inspired score, breathtaking action sequences, and a vivid mythology.
Favorite moment of the series: Alright, you've gotta admit that I've done a pretty good job of listing unexpected and underrated moments in this section of my list so far. So allow me one predictable, completely expected indulgence. I'm talking "Luke, I am your father" epic-ness here. Forget for a second how it's totally played out and remember why it's one of the all-time moments in movie history. This was before the day and age where anybody with a computer and an internet connection could read leaked spoilers on some random fan blog or find entire scripts on some message board. Five tiny words. One huge, worldwide nerd meltdown.
Hottie Alert: Natalie Portman

My geeky confession: The following was lifted straight from my Xanga page, circa Revenge of the Sith…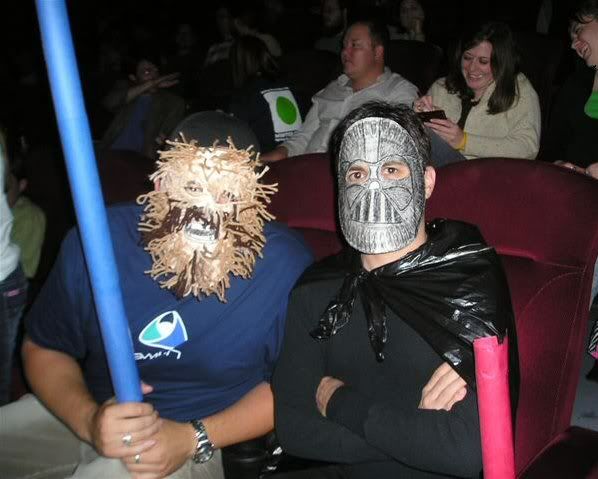 Yes, that is me dressed as Darth Vader and my friend Larry as Chewbacca. And yes, those are paper plates on our faces… and a garbage sack on my back. Notice my light saber in the picture. It is broken because Larry and I let a couple of little girls that were sitting next to us borrow our sabers, and they had a battle that would make Obi Wan proud. Needless to say, though, the girl that borrowed mine lost, and my light saber was broken in half. Of course, my light saber was made of toilet paper rolls taped together and covered in construction paper, so the poor girl never had a chance. Hopefully, the movie theater people have cleaned up her dead body from the theater floor by now. It's really distracting trying to watch a movie with a dead 10 year old just a few feet away from you. Oh come on– I'm just kidding of course!! It wasn't that distracting.
Twitter status update: Tweeting I am. Bad actor Hayden is. Trillions of dollars Lucas has. Flunked 4th Grade English I did.

6. Godzilla

The entire Godzilla collection (1954-2004) – 8/10
*Excluding the horrid 1998 American remake. That film will go into my future "Biggest Movie Disappointments of All-Time" list.
Why I love them so much: A giant dinosaurish monster with spikes on his back who breathed fire and was played by an Asian man in a rubber suit. A five year old kid. You do the math.
Favorite moment of the series: I'm really tempted to list Godzilla training Baby Godzilla. (Seriously, shouldn't I get a Blogger Gold Star for posting a PSA of a ferocious man-stomping monster training his adorable toddler monster to shoot fire out of his mouth, with the tyke only managing to blow out little smoke puff rings?) But alas, my favorite part of the Godzilla movies was always the thrill of watching a humongous monster fight another humongous monster. So imagine my delight when Godzilla faced off against… a robot Godzilla! Mechagodzilla, I salute thee.
Hottie Alert: Maki Mizuno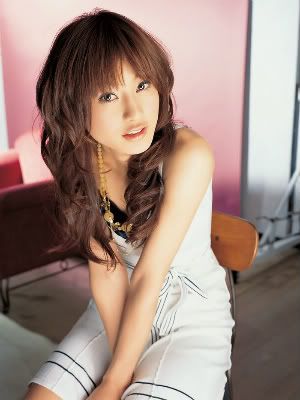 My geeky confession: I one time spent an entire hour arguing back and forth with a fellow monster movie fan on an online forum about the results and merits of King Kong vs. Godzilla. To this day, I am beyond angry that King Kong supposedly "won" the legendary battle of super-sized movie monsters. Ask anyone with any sort of knowledge of the two titans which one would truly win a cage match battle to do the death, and the consensus would undoubtedly be Godzilla. But in the most commercially successful film in the entire Godzilla collection, the moviemakers cheated for the oversized ape and gave him lightning power, or some stupid crap like that. The Tokyo Smasher and the Girl-Crazy Gorilla both fall into the ocean at the movie's conclusion, and after a few suspenseful seconds, only Kong is seen swimming off. The American primate is proclaimed the winner, the Japanese reptile is thought to be the loser, and the half-Persian little boy is furious for the rest of his life.
Twitter status update: What up to my bros @King Ghidorah, @Megalon, and @Gigan. Fellas, let's rent Land Before Time and peep it at @Mothra's crib.
Coming up: Top 20 Movie Franchises of All-Time: #5 – 1